The 7-county area known as the Brazos Valley contains many different wineries. Our location, in Caldwell, Texas is close to several great Texas wineries in the Brazos Valley. The Brazos Valley is fed by the Brazos River and creates a beautiful river valley that includes other rivers as well. If you are looking for the ideal place to relax, enjoy a Bravos Valley getaway in Caldwell, Texas, nearby to College Station and Lake Somerville. While you are here, plan to visit some of these fantastic wineries in the region. Circle C Vacation Rentals features rental homes in Caldwell TX that offer all of the amenities you are looking for including hot tubs on the property, plenty of space to roam and lots of peace and quiet just 25 miles from Texas A&M and a short drive from Lake Somerville.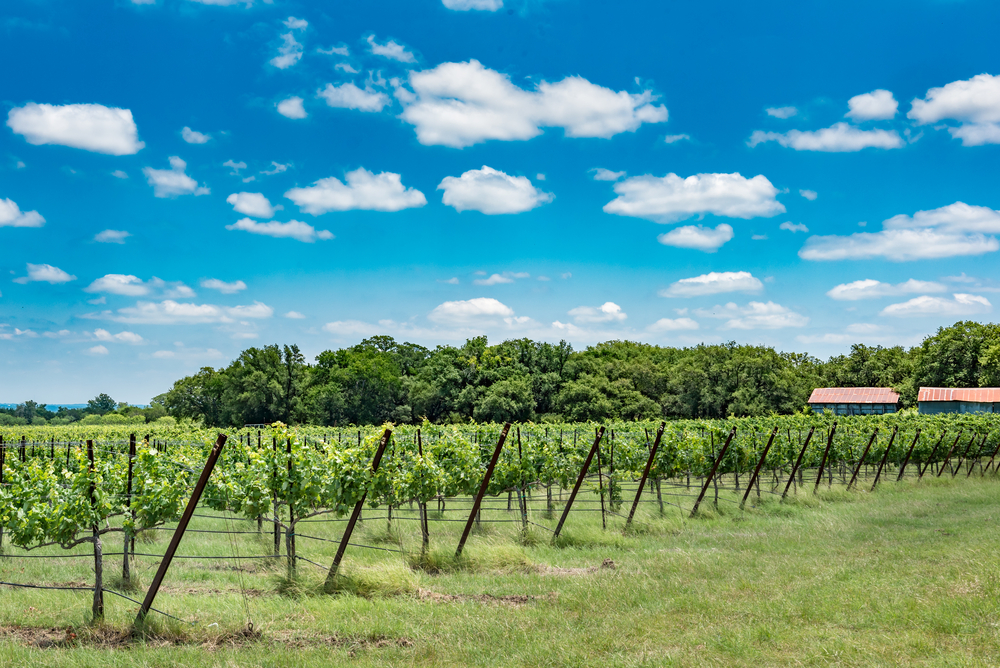 Fatsolush Winery
Address: 456 Co Rd 102, Caldwell, TX 77836  Phone:  (979) 402-6882
This winery really promotes what they refer to as "the fat life" and all that life has to offer. It is the nearest winery to Circle C Caldwell TX vacation rentals. Currently, they offer four different wines and they feature a unique tasting room that plays host to several annual events. They feature both red and white varieties and a few vintage options. There's even a sweet, white dessert wine made from Blanc du Bois grapes called Fatty McButterpants. What's not to love?
Perrine Winery
Address: 11405 N Dowling Rd, College Station, TX 77845       Phone: (979) 703-1843
Located in College Station, Texas, in the Aggieland Micro District, this winery name is pronounced like "Perr-ine" rhyming with wine. You can enjoy a sip and the intimate surroundings within the award winning winery.It's got to be great when its been named as one of the top things to see and do in College Station.
Messina Hof Winery
Address: 4545 Old Reliance Rd, Bryan, TX 77808   Phone: (979) 778-9463
Make sure to visit this romantic winery as it is the top award winery in the state of Texas year after year. Steeped in history and tradition, Messina Hof offers a delectable restaurant menu on site where you can enjoy delightful wine pairings with your meal.
Lone Hen Winery
Address: 12455 Hopes Creek Rd, College Station, TX 77845   Phone: (979) 218-3985
Also found in College Station is Lone Hen Winery. You can check out their Facebook page for photos and more information. They produce sparkling wines, both dry and off dry.
Saddlehorn Winery

Address: 958 FM 1948, Burton, TX 77835   Phone: (979) 289-3858
This 390-acre winery is located in Burton, a location in Washington County, known as the Birthplace of Texas. They feature Blanc du Bois and Black Spanish grapes. You can tour the vineyards and enjoy the tasting room with its views of the rolling hills nearby. Get ready to sip some delicious crafted wines.
Peach Creek Winery
Address: 9771, 2029 Peach Creek Rd, College Station, TX 77845   Phone: (936) 825-3669
A fantastic large scale winery located in College Station. You are invited to sample wines, purchase wine by the bottle and enjoy a glass on their covered pavilion overlooking the vineyards and ponds. Be sure to check out the gift shop while you are there.
Blue Mule Winery
Address: 8127 Farm to Market Rd 1291, Fayetteville, TX 78940    Phone: (832) 372-3979
What began as a small batch winery has evolved in a unique operation that you must visit. Blue Mule Winery features a tasting room in Fayetteville, settled amongst their farm. When you visit this family winery, you'll get to meet  60+ free range chickens, 6 alpacas, 5 sheep, and the wife and mother in law of the winemaker.
Pleasant Hill Winery
Address: 1441 Salem Rd, Brenham, TX 77833           Phone: (979) 830-8463
Pleasant Hill Winery is proud to be a part of the Texas Bluebonnet Wine Trail. Located in Washington County and featuring rolling hills, this winery has produced several wines that have won awards. At Pleasant Hill Winery, there is a wine to please every palate from dry reds and whites to sweet wines and ports. The grapes come from the Brenham vineyard, the Texas Davis Mountains vineyard – featuring Cabernet Sauvignon – and from vineyards all over the great state of Texas.
Texas Star Winery
Address:   10587 Old Chappell Hill Rd, Chappell Hill, TX 77426   Phone: (979) 251-7282
Texas Star Winery is located in the heart of bluebonnet country in Chappell Hill, and features small batch, handmade wines with Texas inspired ingredients.
Windy Winery
Address: 4232 Clover Rd, Brenham, TX 77833    Phone: (979) 836-3252
Taste wine and tour Windy Winery in Brenham, Texas. Their wines range from fruity to robust.