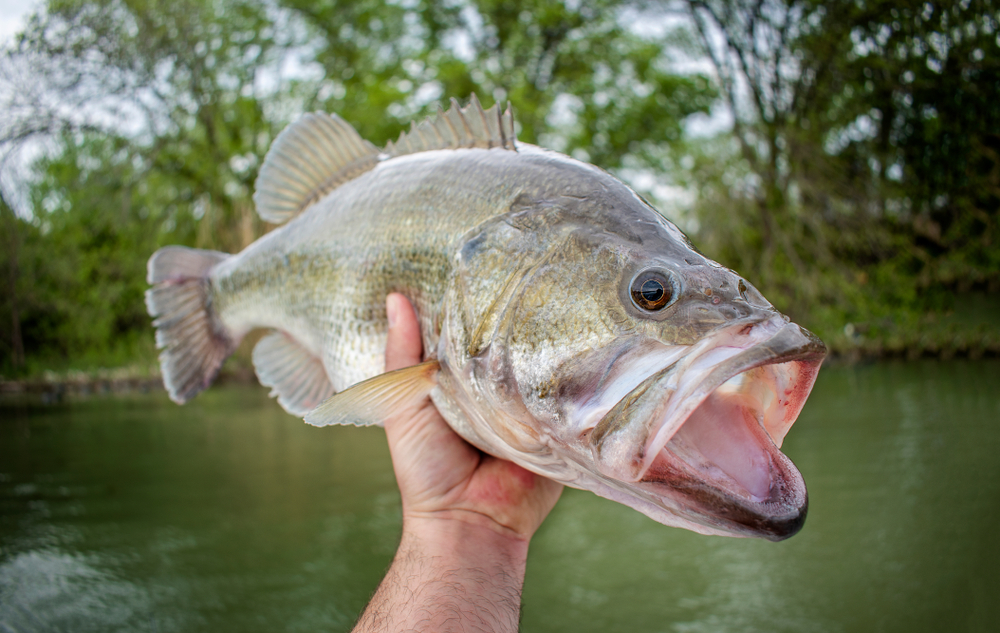 Somerville Lake is a great spot to visit close to our Caldwell TX rental homes. It offers the ideal location for respite and relaxation and is widely known for white bass fishing. Our vacation rentals are the perfect fishing cabins, located just 10 miles from Somerville Lake. The lake has a surface area of 11,456 acres, so it is quite large.
Somerville Lake was created by the U.S. Army Corps of Engineers and is located along Yegua Creek, in the Brazos River basin. It spreads through portions of Burleson, Washington and Lee counties, and the dam lies in Washington County. It provides flood control and water to communities downstream, and is a place of endless recreation including boating, fishing, birding and numerous trails that you can walk or bike.
When it comes to fishing, there is no better place than Somerville Lake. The lake has been stocked with many different species of fish. Predominant species are largemouth bass, white striped bass, hybrid striped bass, bluegill, blue catfish, channel catfish, flathead catfish, white crappie, black crappie and sunfish. The scenery is remarkable around the lake and features rolling hills and grasslands with some timber forests filled with mixed hardwoods. You may even catch a glimpse of an alligator.
The lake is known for having a high-quality fishery. During the springtime, anglers love visiting the lake to fish for white bass during the spring spawning run. You can catch some sizeable fish, with many anglers reporting that they find fish up to 10 plus pounds. Back in March 2009, a gentleman caught a 13.6-pound largemouth bass that broke lake records. The fish was large enough to donate to the ShareLunker Program. You do not need a fishing license to fish from shore or the jetty in the state park, but you will need one if you plan to fish from a boat. The Birch Creek location as a fishing jetty. Our vacation rentals Caldwell TX feature a large enough space to park your boat trailer, so be sure to bring along your boat if you plan on coming for a visit and want to check out Somerville Lake.
There are a few boat ramps on Somerville Lake, near our location. Welch Park, located at 1560 Thornberry Dr, Somerville, TX 77879 is an easily accessible one as is the one located at the state park and trailway in Somerville, Texas.
The lake features one state park, Lake Somerville State Park. You can contact the state park by reaching out to these numbers: Nails Creek Unit (979) 289-2392 and Birch Creek Unit (979) 535-7763. The Birch Creek Unit is in Somerville, Texas on the north end of the Lake and is closer to our vacation homes in Caldwell Texas. It's a short 20-minute drive or so to Lake Somerville State Park at the Birch Creek Unit from our location. The two units are connected by the 13-mile Lake Somerville Trailway. Spend the day picnicking at the state park and enjoying the trailway, fishing, birding, playing games like horseshoes and riding mountain bikes. There are several pavilions that you can enjoy your lunch and gather at. All the trails at the state park are open to both hikers and bikers. Horses are allowed on the trailway.
Stay in our Somerville Lake cabins located 10 miles from the lake in Caldwell and enjoy a Brazos Valley getaway. Our guests often remark about how quiet it is, and how relaxing their stay is. We feature 2 tiny house cabins, 2 large, spacious 'barndominiums', and a spacious stable house available as rental properties in Caldwell, Texas. In addition to these Brazos Valley region rentals, we also offer an upscale oceanfront condo in Galveston TX that is available for Texas beach vacations.
Our Caldwell TX rentals are close to College Station, Texas where Texas A&M is located. While you are our guests, please plan to visit some of the local College Station Wineries and surrounding vineyards and wine trails. The region plays host to several festivals each year including Chilifest and Kolache Fest and we welcome you to our rentals.