Kolache Festival in the Kolache Capital of Texas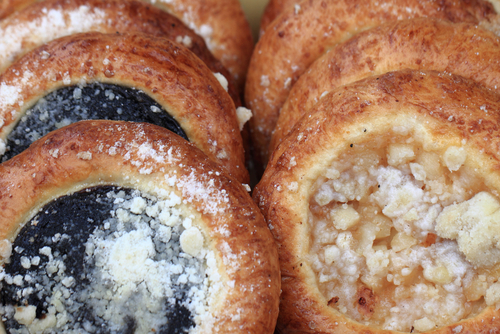 Look all around Caldwell and the surrounding area known as The Texas Czech Belt and you will find kolaches. This delicious pastry took the state of Texas by storm and for the last 36 years has been celebrated by the folks in Caldwell, Texas, or as it is known during Kolache Fest, the Kolache Capital of Texas.
Pronounced, Ko-lah-chee, and sometimes referred to as a kolach, or kolace, or kolacky, this pastry originates in the Czech lands and Slovakia region of central Europe. It is a pastry that holds a portion of fruit and sometimes cheese encircled in a puffy dough. Czech immigrants who migrated to Texas in the 1880s brought with them this delicious baked good and filled it with traditional flavors of poppy seed, apricot, prune and farmer's cheese. In the decades since, the Texas Czech Belt has evolved to include kolache fillings such as pineapple, blueberry, strawberry and cream cheese. Some Texan kolache makers even include jalapeno, sausage, and other types of cheese. There is some argument from community people on whether or not a kolache can include meat, however one thing is certain, they all are tasty.
The Kolache Festival in Caldwell features lots of fun for all. It takes place each year in September. There's a 5K marathon, the Kolache Krunch, a street rod and classic car show, a quilt show, a battle of the Polka bands with names like The Moravians and Czech & Then Some, and plenty of other types of entertainment all day long. You will, of course, find tons of different kinds of kolaches to sample and buy.